THE JOURNEY OF A CREATIVE ENTREPRENEUR: BLENDING REAL ESTATE, DESIGN, AND INNOVATION
Nov 01, 2023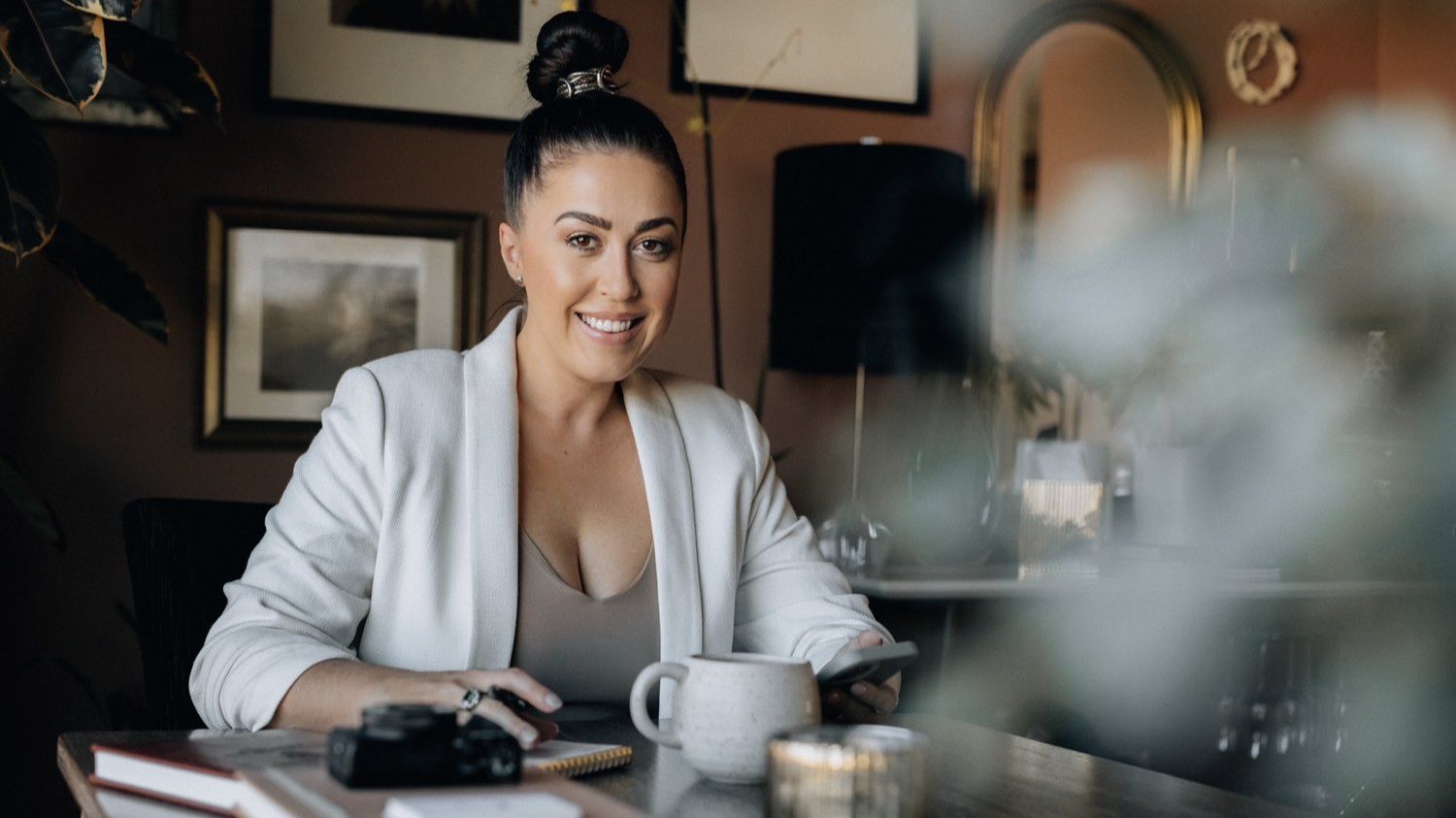 THE JOURNEY OF A CREATIVE ENTREPRENEUR: BLENDING REAL ESTATE, DESIGN, AND INNOVATION
In the world of entrepreneurship, it's often said that success is a product of one's upbringing, experiences, and unwavering passion. In this blog, we'll delve into the fascinating journey of an entrepreneur whose roots in a uniquely entrepreneurial and creative environment laid the foundation for the thriving business she has built today. Meet Jessica Cure, a serial entrepreneur who seamlessly merges the worlds of real estate, design, and innovation to create stunning and functional spaces.
THE JOURNEY OF A CREATIVE ENTREPRENEUR
A CHILDHOOD OF INNOVATION
Jessica Cure's journey as an entrepreneur began in their early years growing up in Huntington Beach, California where their home served as a bustling hub of innovation and design. With a father who was a seasoned contractor and a mother who was a visionary in the world of real estate, creativity and entrepreneurship were woven into the very fabric of their upbringing.
In her father's workshop, Jessica spent countless hours wielding tools and mastering the art of craftsmanship from a remarkably young age. Meanwhile, her mother, with her keen eye for aesthetics, nurtured her love for interior design by allowing her to transform and redecorate her room whenever inspiration struck. These formative experiences ignited a passion for creative projects and an acute appreciation for the finer details.
GAINING INSIGHTS AND EXPERIENCE
After school, Jessica eagerly accompanied her father to job sites throughout Southern California, where she absorbed invaluable insights into construction, real estate and project management. This hands-on education gave her a profound understanding of the practical side of entrepreneurship. As she matured, she began assisting in their father's office, delving into the administrative aspects of running a successful business. It was during these formative years that her entrepreneurial spirit was set ablaze.
THE EDUCATIONAL JOURNEY
Fueled by this background, Jessica Cure pursued her dreams relentlessly. She studied marketing and interior design in Newport Beach, California at Interior Design Institute honing her skills in fields that had been a part of her life for as long as she could remember. Simultaneously, she ventured into various business endeavors, each serving as a stepping stone in her evolution as an entrepreneur. Whether it was launching a brick and mortar venture in Southern California while in college or diving into the world of event planning and production, Jessica's heart always gravitated towards projects that required creative problem-solving, meticulous planning, and the ability to turn visions into reality.
THE FULL CIRCLE
As the years passed, Jessica Cure's diverse experiences sharpened her skills, but she always knew that her path would eventually come full circle. She found herself returning to the roots of her upbringing - real estate, design, and project management. These were the disciplines that had shaped her, and they held a special place in her heart. Today, Jessica Cure is thrilled to offer a range of services that encapsulate the culmination of her life's learning and experiences. She currently offers virtual services as well as in person near Joshua Tree and Huntington Beach in Southern California.
THE ENTREPRENEURIAL SPIRIT
Jessica Cure's journey as a serial entrepreneur was set in motion by an insatiable passion for creative projects and a deep-seated fascination with the intricacies of interior design, real estate and construction. She has always been the kind of person who thrives on bringing ideas to life, with a relentless attention to detail. Strategy, it seems, runs in her very core.
Today, Jessica Cure brings this rich background and expertise to her own business, blending the best of both worlds to create spaces that not only look stunning and are eco conscious but also function flawlessly. Her entrepreneurial spirit and passion for creative projects set her apart, offering clients and mentees a unique blend of strategic insight, design flair, and a relentless pursuit of excellence.
In Jessica Cure, we see a shining example of how a unique upbringing, a passion for creativity, and the spirit of entrepreneurship can combine to create a successful entrepreneur who leaves an indelible mark on the world of real estate, design, and innovation. She has a passion for community building and development - currently a Planning Commissioner in her city near Joshua Tree National Park. Her journey is an inspiration for us all to follow our dreams relentlessly and to blend our passions and experiences into a fulfilling and thriving entrepreneurial venture.

Learn more about Jessica of Cure Designs at curedesigns.com and Instagram - then head over to the blog for tons of info on interior design, property ownership, real estate investing and much more.