HWY 62 OPEN STUDIO ART TOURS
Oct 23, 2023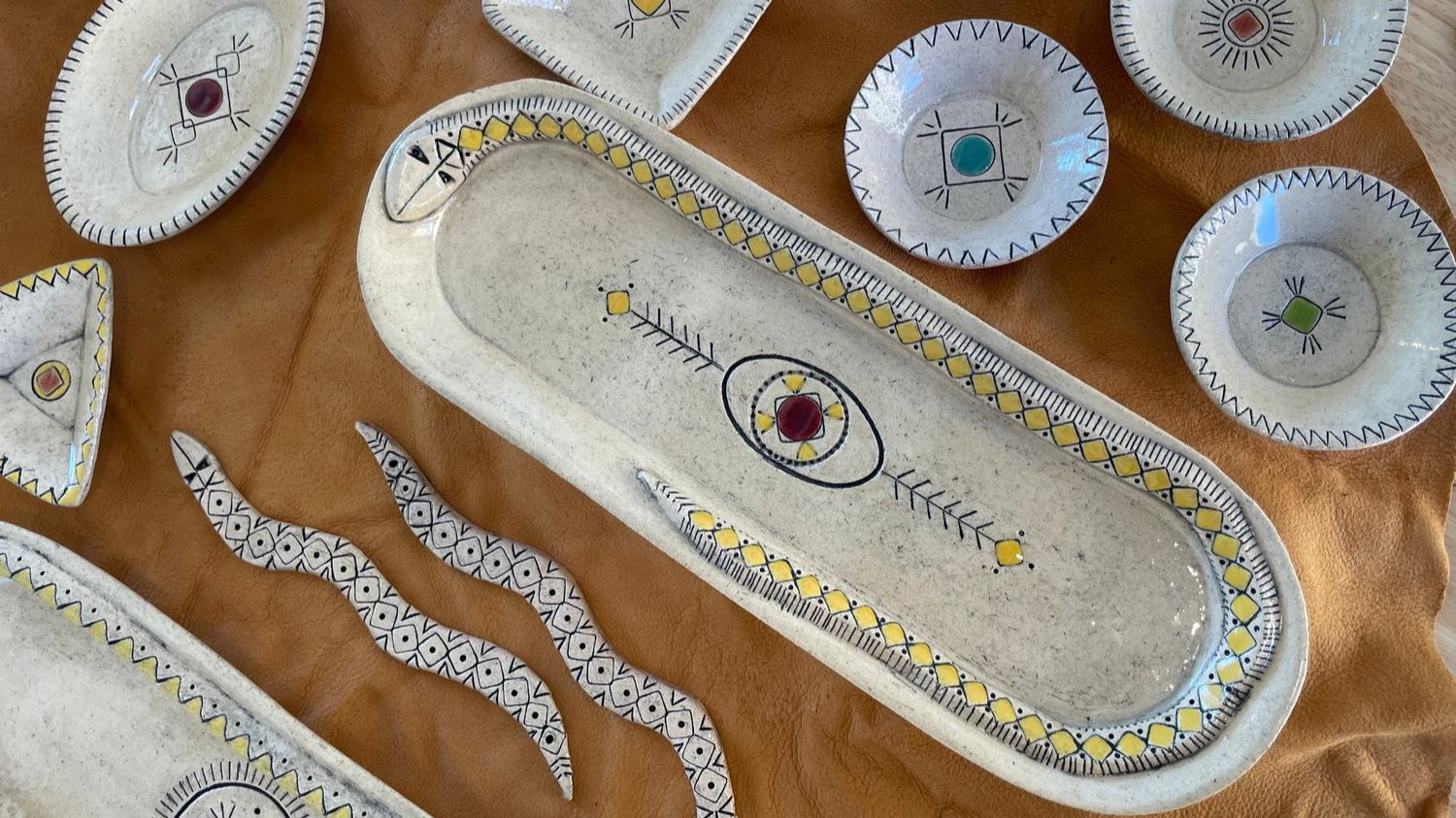 HWY 62 OPEN STUDIO ART TOURS
If you're an art enthusiast seeking a unique and immersive experience, look no further than the HWY 62 Open Studio Art Tours. This annual event offers a fascinating glimpse into the thriving art culture of the Morongo Basin communities, including Twentynine Palms, Joshua Tree, Morongo Valley, Yucca Valley, and beyond. In this blog post, we're dedicating our time to introduce you to this incredible event, the talented artists involved, and everything you need to know to make the most of your visit.
HWY 62 OPEN STUDIO ART TOURS
The HWY 62 Open Studio Art Tours is a celebration of local artists and makers who generously open their homes and studios to the public during weekends in October. Organized by the Morongo Basin Cultural Arts Council, this event provides a remarkable opportunity for art lovers to explore the high desert's vibrant art scene.
What sets this event apart is its commitment to promoting the local art community. Visitors have the chance to immerse themselves in the artistic process, witnessing how these creative minds work in their unique desert settings. It's a free and open event that encourages art enthusiasts to engage directly with local artists, ask questions, and even purchase their one-of-a-kind artworks.
The art tours do more than just offer an exclusive peek into the studios; they also contribute significantly to the local art scene's growth and recognition. By supporting local artists, you help boost the cultural richness of the Morongo Basin communities.
HWY 62 OPEN STUDIO ART TOURS
The HWY 62 Open Studio Art Tours feature a diverse group of talented artists and makers, each bringing their distinctive flair to the event. Here are a few of the artists you can expect to encounter during your visit:
CLAYTHEDRAL
Claythedral was conceived in 2020 as an innovative addition to a creative compound established near Joshua Tree, California. The name "Claythedral," aptly encapsulates the structure's grandeur, characterized by its arcing steel quonset hut design. At the apex of the structure, a steel portal window evokes architectural elements reminiscent of cathedrals. This space, known as "Claythedral," serves as a hub for artistic expression, where clay is molded into ceremonial, decorative, and wall adornments, giving shape to imaginative ideas and fostering creative flow.
BKB CERAMICS
BKB Ceramics is known for stunning Joshua Tree, California clay pottery including planters, lamps, vessels, mugs and more. This duo used to have a storefront in Joshua Tree and has an online shop now, but seeing the work in person in a desert setting makes the experience of picking up a special piece that much more special. I picked up a few planters and immediately added my little orchid from the Gubler Orchids Festival which is a fundraiser we attended the same day in the high desert.
DIANNE BENNETT
Dianne Bennett is known for her painted portraits of wild fauna and fiora on salvaged metal road signs as "a warning plea to wake up to what is disappearing before our eyes and to advocate for our wild and beautiful world." She lives and works in the Mojave desert with Joshua Tree National Park as her view where she witnesses nature daily in the desert setting seeing birds, rabbits, yucca, mesquite and other wild animals.
RECAPITATE HEADWEAR
Recapitate Headwear is known for hand crafted hats made by the musician Todd Fink of The Faint. I have always wanted to be measured for a custom hat as I can never find one that is a perfect fit. This was such a fun unique experience to get to visit his home studio and what I love so much about HWY 62 Art Tours.
SNAKE JAGGER STUDIO
Snake Jagger Studio is internationally known known for its bold and captivating abstract paintings. Their use of vibrant colors and intricate brushwork evokes a sense of depth and emotion. Visiting their studio will give you a unique insight into their creative process, and you might even find the perfect piece to adorn your own space.
29 PALMS ART GALLERY
The 29 Palms Art Gallery is a local gem, showcasing a wide variety of artworks from the Morongo Basin area. From traditional oil paintings to contemporary sculptures, this gallery is a testament to the remarkable talent within the region. Make sure to explore its diverse collection and discover the hidden gems within.
La Matadora Gallery in Joshua Tree is a captivating oasis of artistic expression nestled within the rugged beauty of the California desert. This unique gallery, inspired by the eclectic and vibrant spirit of the Joshua Tree community which offers a thought-provoking journey through the works of local and visiting artists, inviting you to explore the intersection of nature, culture, and imagination. During the HWY 62 art tours, I visited and saw some beautiful mosaic tile planters that peaked my interest through the window and discovered that Al Marcano, who painted the mural at my Adobe property, also had a collection in the space. Check out his recent Voyage LA article.
"Quadruple planetary hearts splattered on an electric blue waterfall sky." Art installation made as a trash tower ziggurat Empire of Love at a place called Highway Sanctuary in Yucca Valley, California. Highway Sanctuary features many resident artists in their gallery which I saw Shrine, Clair Case and Elephant Man.
The HWY 62 Open Studio Art Tours have come to a close, and I'm left with a heart full of inspiration and a desire to revisit the Morongo Basin communities next October. It's hard to put into words the profound connection I felt with the local art community and the immense talent on display during the tours. As the dust settles and the artworks find their new homes, I can't help but reflect on the unforgettable experience.
Supporting these gifted artists is more than just purchasing a piece of art; it's an investment in the creative spirit of the high desert. It's a way to encourage the growth of the local art scene, allowing it to flourish and thrive. As I look at the artwork I brought home, I know that each piece tells a story of the Morongo Basin's unique charm and artistic diversity.
The excitement and sense of community that permeated the tours have left a lasting impression on me. It's a testament to the thriving art culture in Twentynine Palms, Joshua Tree, Morongo Valley, Yucca Valley, and the surrounding areas. The Morongo Basin Cultural Arts Council has done an incredible job in bringing this event to life, and I can't wait to be a part of it again next year.
So, as I look back on the HWY 62 Open Studio Art Tours, I'm reminded of the creativity, passion, and talent that defines this unique region. Make sure to mark your calendar for next October because this is an experience you won't want to miss. Whether you're an art lover, a supporter of local artists, or simply curious about the desert's artistic soul, the HWY 62 Open Studio Art Tours promise an unforgettable journey into the heart of the Morongo Basin's thriving art culture.
WE WOULD LOVE TO SEE YOUR HWY 62 OPEN STUDIO ART TOURS FINDS!
Share with us on instagram using #curedesignstyle photos of your finds!
WITH LOVE,
JESSICA CURE