10 FIRST TIME HOME RENOVATION TIPS
Aug 28, 2023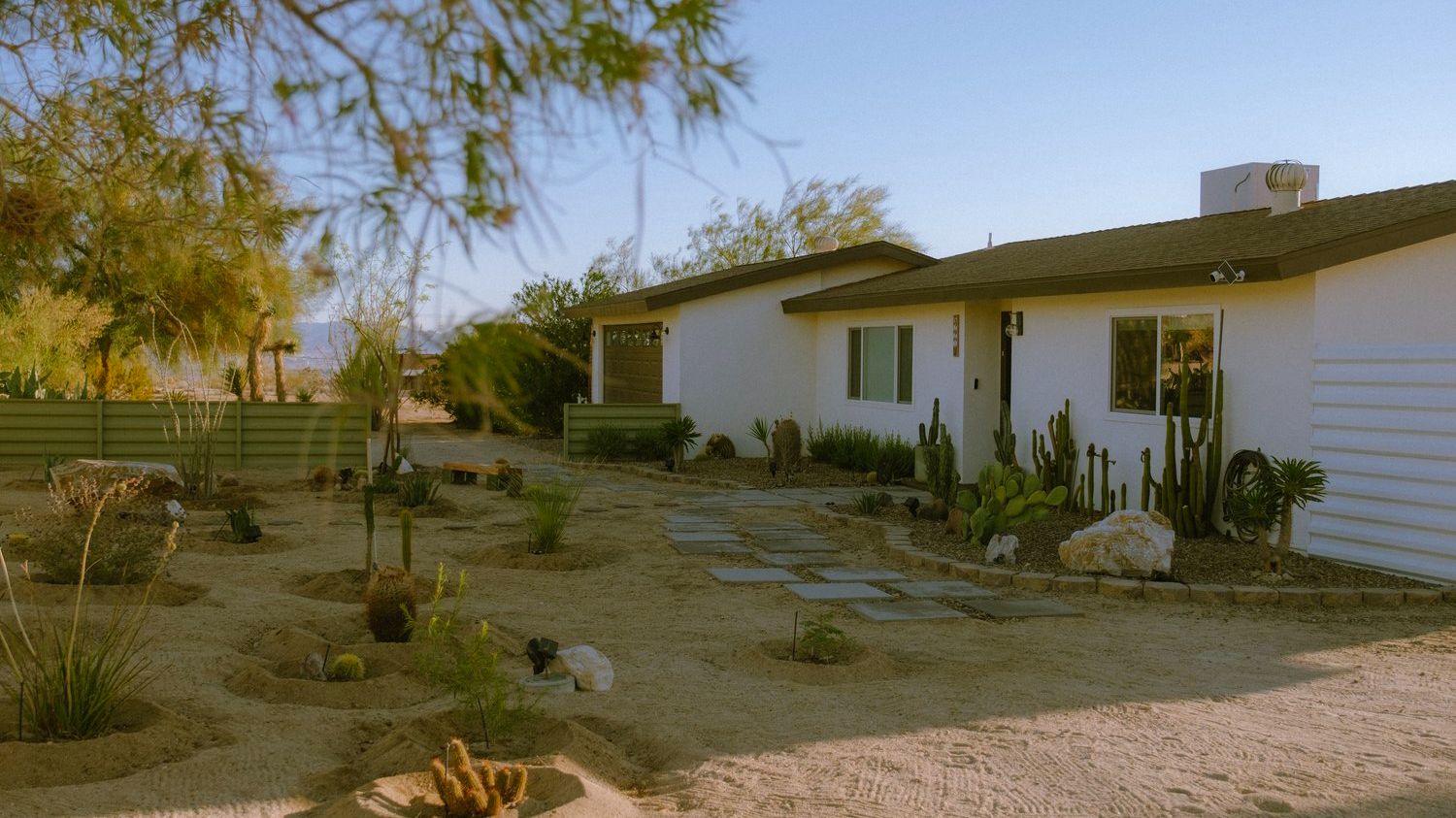 10 FIRST TIME HOME RENOVATION TIPS
Hi! Hello! And, welcome! If you're here in search of advice for your next sustainable home investment, you've come to the right place. Greetings from California, where we have the beach and the beach without an ocean; also known as the desert. And, also where I operate Cure Designs, here for your California-based holistic home building, design, and project management. In our very first blog, we're going to talk about all things first-time home renovation tips!
A renovation is a great way to turn a house into an absolute dream home. But, let's be real, home renovations can be challenging for first-time homeowners and investors. The good news? There are plenty of potential pitfalls that can be avoided with proper planning, preparation, and the right mindset.
It's common to run into issues and added expenses that make the process a bit more complicated. Trust me, I've been right where you are! This is why, today, I'm sharing a few practical tips that I've learned over my 20 years of short- and long-term real estate investments to help make your first-ever home renovation process go as smoothly as possible. Let's dive right in, shall we?
10 FIRST TIME HOME RENOVATION TIPS
DO YOUR RESEARCH
The first step in any home renovation project is research. With enough research, you can narrow down your project ideas, get a ballpark idea of how much the renovation will cost, and find out what contractors and designers are available to bring your vision to life.
In addition to hiring a contractor, consider hiring a project manager. A general contractor is primarily responsible for the physical labor, whereas a project manager works with everyone involved in the renovation to make sure you're satisfied throughout the entire project. Hiring a project manager can help ensure you stay on budget and within the timeframe the contractor quoted.
There is an endless amount of information online, but some of the most valuable information can be gathered from other investors, professionals, and even individuals who have recently renovated their own homes. If possible, reach out to your trusted network and talk to friends or family members to find out more about the project you'll be undergoing.
INTERVIEW MULTIPLE CONTRACTORS
It never hurts to interview multiple contractors, glance at their portfolios, ask for references, and compare bids. This way you can be sure that not only are you getting the best price, but you're also hiring someone you can get along with. Someone you can potentially develop a long-term relationship with as you continue expanding your rental portfolio and beyond.
INVEST IN DEVELOPING A RELATIONSHIP WITH YOUR TEAM
Don't underestimate the importance of developing a good relationship with your home designer, project manager, contractor, and really, your whole team. You want to mesh well with those who are going to be spending a lot of time in your home or investment property and earning your hard-earned money. (Trust me, it matters!)
KNOW THE SPACE
It might seem obvious, but before you make decisions about the home you're renovating, you should spend time in the space. I can tell you from experience, it's not enough just to know the floor plan. So, grab a snack or a glass of wine and really reflect on your space.
Imagine yourself in each space and consider how you want to experience it. Whether you're hoping to entertain friends, raise kids, or enjoy retirement, think about how you hope to use the space.
You'll want to spend time in the space to consider how everything will work together, including the floors, walls, and lighting. Some decisions will have to wait until at least part of the room or house renovation process is complete, but others can be made as soon as you get a good feel of the area.
PLAN YOUR BUDGET
You probably already knew that it wasn't cheap to buy a house, but home renovations can be costly ventures as well. That said, there are ways your contractor or designer can save money if you plan and communicate your budget ahead of time.
It's important not to cut corners on crucial details, but there are often ways you can save money to stick to your budget along the way. For example, when you're considering light fixtures for a dining room, a good designer can find one that matches the style you want and fits into your budget.
BE SPECIFIC
Being specific is important for any home improvement project. It's important to communicate your must-haves and explain what you absolutely can't live without. Before you hire a contractor or meet with an interior design consultant like myself, take the research you've done and narrow down the specifics as best you can.
This can include something as simple as paint colors or bigger-picture items like your time frame, your costs, and your overall expectations. This way, you can be sure the end result matches what you wanted.
BE REALISTIC
When planning a home renovation, it's important to be realistic about several facets of the project.
For one, be realistic about how much it will cost you. As you researched your project, you likely came across some estimations of how much it might cost. Recognize that these are mere estimates and the final cost might be significantly higher (or lower). If you're concerned about the overall cost, be sure to ask contractors and designers during the interview phase for an estimate. In fact, you should always receive and approve an estimate before the project begins.
It's also important to be realistic about certain design aspects of your home renovation. For example, realize that in many homes, some walls must stay, no matter how badly you want an open floor plan.
KNOW YOUR TIMELINE
Along with my suggestions above, you should also be realistic about your timeline. When researching your renovation plans, you hopefully got an idea of how long it will take to complete your renovation project. Keep this in mind when you discuss the timeline with your contractor or designer.
Home remodels take time. When you know your timeline going in, you're far less likely to be disappointed by how long it will take.
Additionally, if you have big plans for the space, make sure you plan ahead (with extra time included) to give things plenty of time to get done. Communicate your timeline with your contractor and design team and, as long as your timeline is realistic, things are much more likely to be done in time.
EXPECT THE UNEXPECTED
Things happen. As hard as you work to prevent them, a renovation can often bring to light some unexpected issues within an investment home. Expect the unexpected during a renovation project and believe me, you'll be way less disappointed when it requires extra time or money to complete.
CHECK IN PERIODICALLY BUT DON'T BE OVERBEARING
It's natural to want to see the space as it's being renovated. There's nothing wrong with checking in periodically to see how things are going, but you want to avoid being too overbearing. Rather than showing up for hours at a time, day after day, keep communication open and talk with your contractor and project manager about when you can step into the space to see how things are progressing.
THESE TIPS CAN HELP MAKE YOUR FIRST HOME RENOVATION PROCESS THAT MUCH EASIER!
Home renovation is an overwhelming process, no matter if it's your first time or your tenth. Follow the tips above to ensure the project runs smoothly and you're thrilled with the final result.
Ready to take the leap and get started on your first home renovation? Are you interested in holistic design? Consider booking a 1-hour consultation, where you can pick my brain about all things real estate and design, discuss your project ideas, and gain clarity, inspiration, and the answers to all your specific project questions! I can't wait to meet you!
WITH LOVE,
JESSICA CURE